Modern, sleek and durable. Interior metal ceilings elevate aesthetic and open up endless design opportunities.
The metal ceilings of Hunter Douglas Architectural are eye-catching and contemporary. In a range of metallic colors, wood prints and chrome finishes, metal ceilings boast impressive potential for optimized acoustics.
Whatever the specific style, these ceiling solutions are engineered for exceptional performance. Metal ceilings are Cradle to Cradle® (Bronze) certified and an innovative option for nearly any space.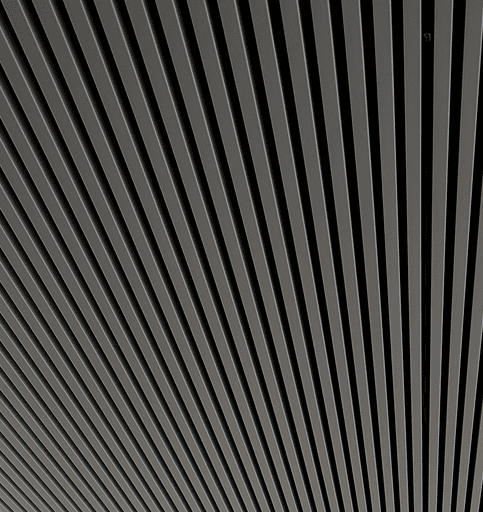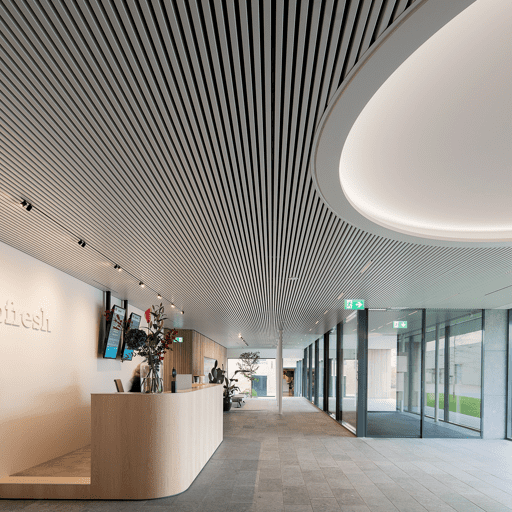 Metal ceilings stretch across spaces in various styles, including linear, wide panel and open ceiling.
Click on one of our products for more information. 
Open ceilings create a spacious environment which is perfect for interior applications that require a light, open space. 
Wide Panel Ceiling systems are perfect for large spaces. A range of appearances can be achieved by using panels of the same width and length or by varying either dimension.
By leaving spaces between the panels, a directional and interesting design can be created with the ceiling.
By combining different panel widths and sizes, you can create simple yet extremely effective designs.
Exterior ceilings are specially developed with the same aesthetic appearance as interior ceilings and a wide range of systems provides the architect with a high degree of design options.
A great variety

of colours
Our metal ceilings are available in a range of standard colours and can be coated in any RAL color. In addition to these uni colours, there are several special metallic colours and chrome finish possible. 
The complete program of panels, grids, bandraster profiles and edge profiles can be finished in one color for a uniform looking ceiling.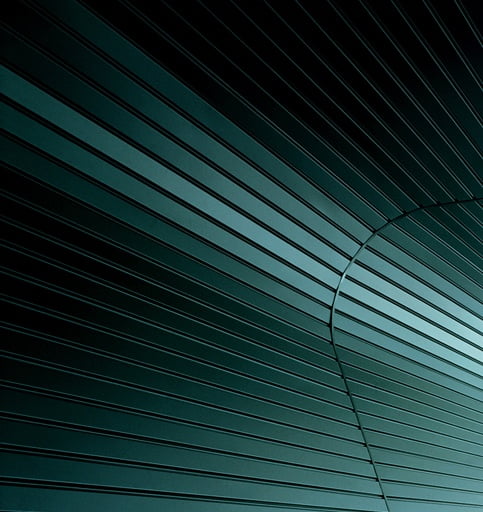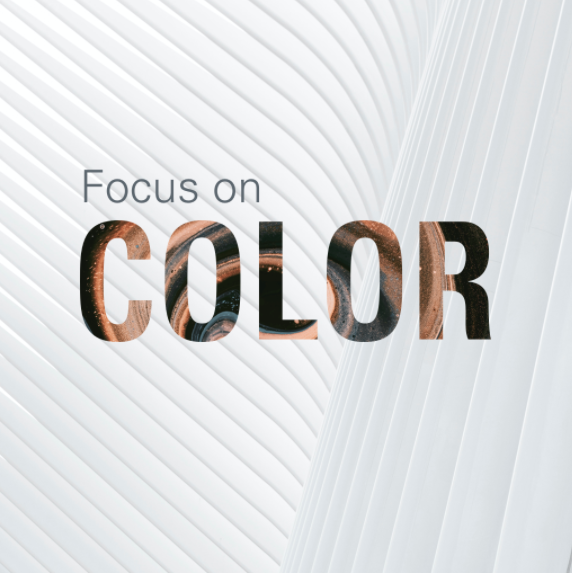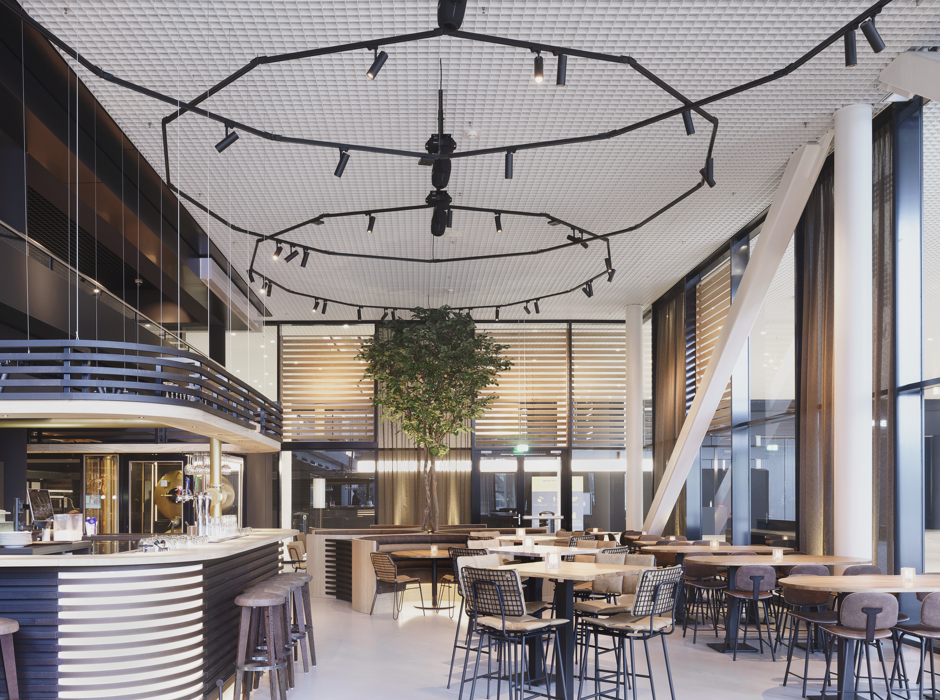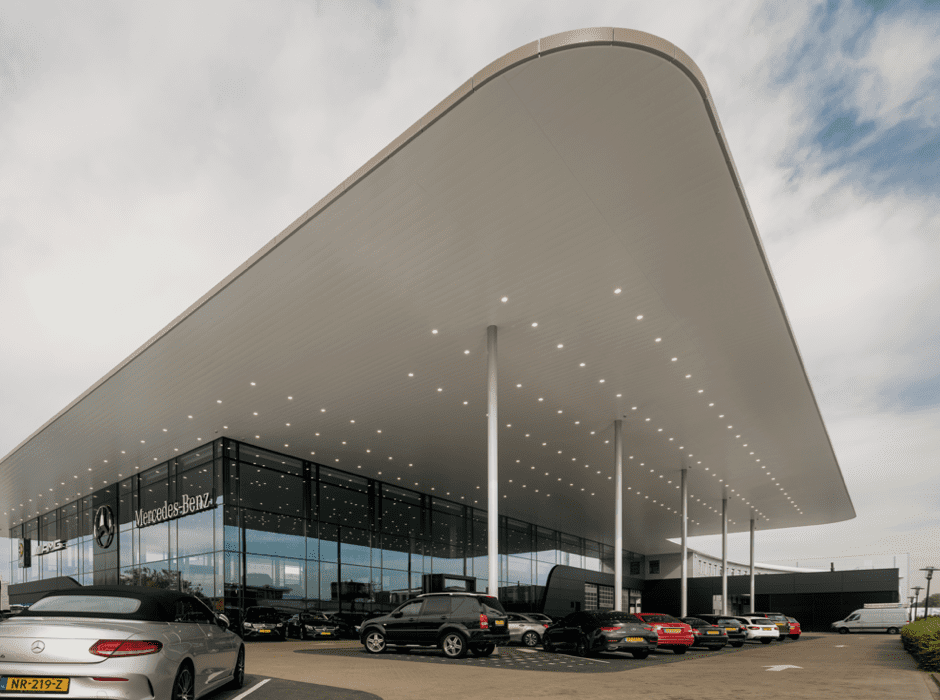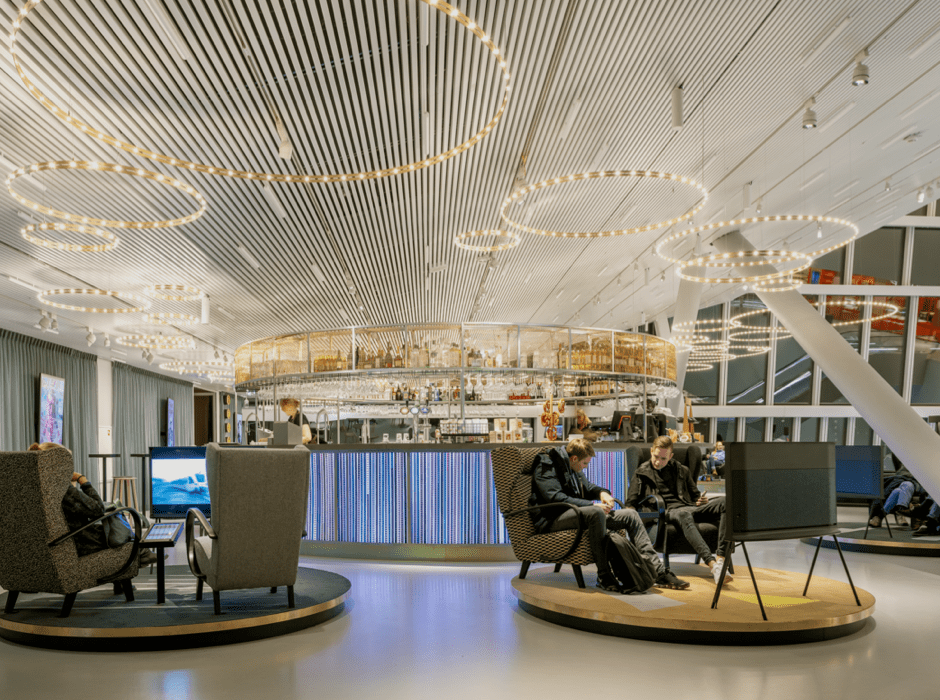 Hunter Douglas Architectural has already contributed to several projects with its metal ceilings. Take a look at our portfolio and give us a call if you would like more information about a project or our product